SCREEN PRINTING
Silk screen printing has existed for some 250 years and is traditionally the most cost effective method of producing an imprinted garment, especially where cost and volume are an important factor.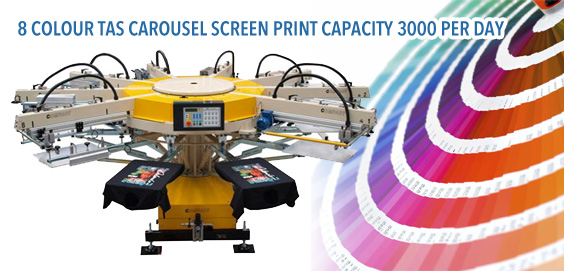 Our prices are dependant on quantity of garments, number of colours in the design and type of garment required.
If you cannot provide artwork - a letterhead, poster or laser print will usually suffice. Our fully equipped computerised studio can translate your sketch and hand lettering into finished artwork at a nominal charge.